How To Get Rid Of Blackheads
How to get rid of Blackheads or Whiteheads
In this article, we will discuss How to get rid of Blackheads or Whiteheads, how often do you ask this question and how often you search this on Internet? How many of you are worried about Blackheads or Whiteheads as I was?
I am sure you are worried about Blackhead and Whiteheads that's the reason you are in this article.
Before we start with the steps to get rid of Blackheads, let's understand what are Blackheads? Deep understanding of  Acne will make you aware of the root cause and fix the same with an immediate effect.
Blackheads, Whiteheads or Acne are skin disorders that appear during puberty. Not youngsters even adults also face the same problem because of many reasons. It's a small bump that appears on any part of the body especially on nose, forehead, back or chin. There are many reasons for this acne which we'll discuss in detail in this article.
Everyone wants to look beautiful with flawless skin and pimple free face. Youngsters are more conscious comparatively to others. They all want their skin free from scars, pimples, and blackheads. If a single pimple pops out they get so tensed and start applying different remedies to remove it without understanding the side effect of those.
Also read: 10 Natural Remedies to Get Rid Of Pimples Overnight
Squeezing Acne or popping blackheads leave scars on the face and it takes a long time to disappear. Therefore it is not recommended to squeeze them.
Also read: Natural Home Remedies to Get Rid of Acne Scars Fast
Blackheads are the symptoms of acne. It is the condition in which the pores of the skin get blocked. Blackheads are the small bumps that appear on the skin. These bumps are black in color and are like acne.
It can appear anywhere on the body but most common areas are a nose, face, chest, thigh, and back. In this article, we will discuss the most commonly asked questions like "How to get rid of blackheads on nose or how to get rid of stubborn whiteheads".
What Causes Blackhead?
How many of you can answer this question? It is a very critical question as there are many causes of blackheads.
Usually, we think that whiteheads cause because of our poor diet and our skin. But these are not the only two reasons that cause whiteheads. Our lifestyle is also one of the major reasons for blackheads.
It is very critical to understand the reason and causes of Whiteheads because only then you can get rid of them. It also majorly depends on your lifestyle and one has to change lifestyle if required. Let's dig deeper to understand some of the most common causes of Blackheads and Pimples.
1. Talking on the phone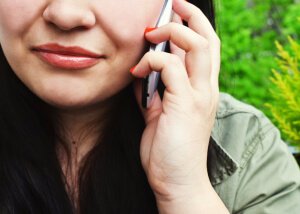 Are you serious? Mobile Talk? Talking on a cell phone? You must be kidding. How can talking on the phone can cause Blisters? Do you really think that talking on Phone can cause a Blister, etc?
I am sure you must be thinking the same that how can a Mobile phone results in causing whiteheads. Have you ever realized that while talking on mobile phones sometimes our skin starts sweating?
No, I know we all never even can think of this fact that a mobile phone can also be one of the causes of blisters. For hours we keep talking on a phone and change the phone from right to left ear or vice versa if we feel that it's sweating. We never think that this sweat can also cause pimples and Acne on the face.
Yes, you read it correctly. The bacteria that come out of our phones get merged with our sweat and produces blackhead and pimples.  Generally, after talking on the phone we get busy in our work and don't even wipe the sweat from our chin or skin. Best way to get rid of blackhead on the face is to wipe your skin and mobile phone with a tissue paper once you complete your conversation.
2. Heredity
Some people face whiteheads problems because of heredity. A study confirms that those who have pimples and blackheads because of the poor diet their children also tend to face the similar problem. So to stop whiteheads and get rid of blackheads one should always take healthy diet and must avoid junk food and unhealthy diet.
3. Travelling
You must have realized that after traveling we face the problem of blackheads and pimple. This is because of the change in weather, water and, food. Yes, you read it correctly.
When we travel from one place to another, we hardly get time to take care of our skin. This lead to skin impurities because our skin takes time to adjust to the different weather. We also get whiteheads and pimples when there is a change in water.
We cannot help with the water but yes we can take care of our skin by keeping it clean and clear. Make sure whenever you go somewhere always carry your SPF Sunscreen with you to avoid whiteheads. You can also apply some good naturally pure mud mask to remove blemishes and impurities once you are back from your trip.
4. Cosmetic Use
To maintain our beauty we use various different products. We purchase these beauty products either from beauty supply store or from an online beauty store. Without knowing the features and benefits of these beauty goods we start using them. These beauty goods have side effects also.
Sometimes people keep putting up the makeup layers to hide their pimples or scars. This also causes blackheads and pimples. You should use oil free make up products.
Before applying any beauty good always clean your face nicely. Avoid using oily beauty goods because these products cause whiteheads. Also if you have dandruff then get rid of dandruff by going for dandruff therapy to remove dandruff. As dandruff is also one of the main causes of blackheads.
Always use those beauty goods which suits your skin texture and for that you can use recommended beauty products. You can also consult a Dermatologist if you don't have enough knowledge. Doctor of skin is called Dermatologist. He can suggest you about the best product according to your skin texture.
5. Hard Water
Yes, water can also be one of the causes of whiteheads if you are using hard water. Hard water causes skin disorders like Eczema. People living in hard water areas are suffering Eczema more than people living in soft water areas.
Some try to convert the hard water into soft water by filtration. In actual that is not a very effective method of purification because filtration metals are microscopic and so are present in the filtered water.
6. Hormones
Have you ever thought that why women mostly breakout while their menstrual cycle? Why teenagers face the problem of blackheads and pimples. The answer is because of this the time when hormones that cause whiteheads are at the peak. These whiteheads turned into pimples and leave the scar on the face. Generally, we have blackheads on nose, face, back, etc.
Hormones play a vital role in acne formation. Different hormones have a different effect on our body. Your hormones also depend on your diet. What we eat that shows on our skin. Avoid sugar, oil and dairy products and eat healthy food.
7. Oily Skin
Oily skin is one of the top reasons for whiteheads and pimples. Summer season is a nightmare for oily face people as they have to suffer more comparison to dry skin or combine skin people. They have to clean their face at least 2-3 times in a day to avoid whiteheads and skin impurities. Make sure don't over wash your face.
How to Get Rid Of Oily Skin Naturally
People with the oily face should use some good skin care product to take care of their skin. They should use a good moisturizer at least twice a day. Also try, to avoid soap on your face as soaps can also damage your skin.
Look for some good face wash with salicylic acid in it as it helps in reducing the oil production. It also helps in removing whiteheads and blackheads.
Always wear some goof SPF Sunscreen lotion before going out in sun. Drink plenty of water so that water removes all the toxins out of the skin.
How to Get Rid Of Blackheads Fast
Prevention is all time better than cure. There are many ways to get rid of blackheads but it's always better to prevent the same using some tips mentioned in this article. Blackheads can be removed by using both medications and by using home remedies.
If you are regularly facing this issue then we'll recommend you not to waste more time and consult a Dermatologist for any kind of black heads and skin problem. Without wasting more time let's understand important ways to remove whiteheads are:
1. Medicines To Get Rid Of Blackheads

 
You can take some medicines prescribed by your Dermatologist or your physician. But you have to be very careful while taking these medicines as these medicines sometimes does have side effects also. Also if a lady is pregnant or is feeding her baby then she should not take such medicines.
In pregnancy and while feeding, taking of these medicines can harm your baby. Also, remember that if a woman is taking medicines to stop pimples then she should avoid pregnancy for at least 8-9 months. There are many medicines available in the market but one should consult the doctor before taking.
Also read: Dead Sea Mud Mask Review
Other medical treatments for removal of blackheads are Laser Therapy & Dermabrasion.  These days these treatments are getting very popular in Salons. Though these treatments give fast and effective results in less time they have many side effects too. Many people are facing problems like burning, nausea, itching and even increased the risk of skin cancer or breast cancer also.
According to the Cosmetologists these treatments give permanent results, whereas, on the other hand, some people have a different opinion. According to them these treatments are very expensive and initially shows good result but later on, it harms the skin and sometimes leaves scars also.
So before trying any of these kindly consult your doctor and then proceed for it.
2. Serums or Lotions To Get Rid of Blackheads
Squeezing or popping blackheads can leave scars on your skin. Instead of squeezing or popping you can apply some serum or lotion on your face to remove blackheads. You can take help of your dermatologist for your skin type.
There are many lotions which are applied only at night or which you can't apply while going out in sunlight. So before applying any lotion take the complete information so that you get the best result. Also' keep in mind that before applying this serum or lotion always wash your face or body part.
People with the problem of acne should avoid makeup and if necessary then always use oil free cosmetics. Before applying cosmetics always clean your face and apply oil-free makeup. Also, avoid heavy chemicals on your hair as that can also cause blackhead and pimples. If you have dandruff in your head then visit a doctor for its treatment.
Home Remedies to get rid of Blackheads
These day's pimples and black heads are very common and also they leave scars on your face. These scars take time to disappear so we try different things to hide these scars. There are many treatments available for these pimples and blackheads. Also, you can visit a skin specialist for the help.
Do you know that you can also treat your acne at home with some good home remedies or we say "Dadi Maa Ke Nuskhe", "Grandmother's hidden treasure". These home remedies are very effective and are without any side effects. Not only you can reduce the scars but can also stop these pimples and whiteheads to produce. Let's try some good and easy home remedies to make our skin beautiful. Most importantly using these tips will also prevent black-heads.
Also read: How to get rid of Chickenpox Marks on Face
1. Cinnamon To Get Rid of Whiteheads
Cinnamon is a very effective anti-bacterial remedy that helps in removing and preventing the blackhead.
Method of using: Take a spoonful of a cinnamon powder and add some honey to it. Now apply this thick paste on your face or the Affected area for about 15-20 minutes. After 20 minutes wash your face with normal water. Repeat this same method 2-3 time per day for 10 days and see the difference.
2. Lemon Juice To Remove Blackheads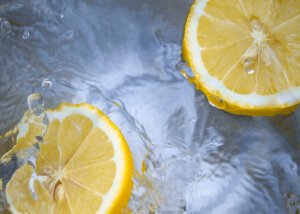 Lemon juice is also one of the best ways to get rid of whiteheads. It contains vitamin C and also it has citric acid which helps in removing the dirt and dust from the skin. It is very commonly used for pimples and blackheads.
Method: The method of using Lemon juice to remove whiteheads is very easy and simple. Take half of the lemon and add some honey to it and rub it on the affected area. You can also use milk or rose water instead of honey. Repeat the same method daily until the blackhead disappears.
3. Baking powder to Get Rid of Whiteheads
Baking powder also helps in the treatment of Acne. It has an antibacterial quality that helps in removing the Pimples, Acne and other skin impurities.
Method: Take 2 spoonful of baking powder and add little water to it. Make a paste of it and apply it on the affected area. Gently rub this paste on the blackheads and other affected area. Leave it to dry for around 15-20 minutes. After that wash your face with water and wipe it with a clean towel. Repeat the same method thrice a week until acne disappears.
4. Oats to Get Rid of Blackheads
Oats have the quality to remove the dead skin cells and also it soaks the excessive oil from the skin. It soothes irritation and helps in disappearing the acne and other skin impurities.
Method: The method of applying oatmeal is so easy and simple. Take some oats and add some yogurt and tomato pulp to make a paste out of it.
Gently rub this paste on whiteheads for 10-15 minutes. Now wash your face with water and see the difference. Repeat the same method twice or thrice a week until the skin clears and you get rid of Whiteheads.
5. Honey to Remove Blackheads
Honey is something we all have in our kitchen. Many of us are not aware of the qualities of Honey.
It is one of the best home remedies to cure many health-related problems. You can use Honey in many ways. Honey acts as both antiseptic and anti-bacterial which helps in removing the skin impurities.
Use Honey by following the method given below to get rid of Blackheads.
Wash your face with a good face wash and apply some honey on your face and neck. Leave it for 10-15 minutes.
After that wash your face with warm water and wipe it with a clean towel.
You can use honey regularly for the best result. It will not only remove the whiteheads but also helps in skin tightening.
6. Fenugreek Seeds to Remove Whiteheads
Fenugreek or fenugreek seeds are easily found in our kitchen. We use fenugreek seeds in our food items for the good taste and for its rich qualities. It is also one of the home remedies that treats blackheads and skin impurities.
Method: The method of using fenugreek or fenugreek seeds is so simple. Simply take some leaves and make a smooth paste by adding some water to it.
Now gently apply this paste on your face or on the affected area. Leave this paste on your face for around 10-15 minutes. After that wash your face with water. Repeat the same process twice a week for the best result.
7. Turmeric Powder to Get Rid of Blackheads
A very healthy antiseptic, anti-bacterial and anti-inflammatory spice which everyone has in their kitchen. It has many qualities which help us in keeping us healthy.
You can use turmeric powder for body aches by adding a spoonful into milk and having it twice a day. You can also use it on small burns for the immediate relief. It is also used to make the skin beautiful and smooth.
Method: Take some turmeric powder and add some mint juice to make a paste. Apply this paste on your face and leave it for 10-15 minutes. Now wash your face and dry it. You can also add milk or rose water instead of mint juice.
8. Gram flour to Get Rid of Black Heads
Gram flour is so good for our health and for skin too. It can be used in many ways. Gram flour not only gives a taste to our menu but also help us in taking care of our skin and health.
By using the following method we can get rid of Blackheads :
Gram flour is easily available in our kitchen and can be used to remove our skin impurities. Take a spoonful of gram flour and add some orange juice to it. Now make a paste and apply this paste on your face or on the affected area.
Leave it for 10-15 minutes. You can also add some honey to it. Once it dries wash your face with lukewarm water and see the difference. Apply the same paste at-least twice a week to remove pimples.
Conclusion
Hope you enjoyed the article and learned the steps to get rid of Blackheads, Whiteheads, Pimples and Acne. There are many ways through which we can remove blackheads and pimples. Through medicines or medical treatments, we can cure them but we have to face the side effects also. Creams and lotions are also one of the options.
I think home remedies are the best option for treating whiteheads and other skin impurities. There are no side effects of these home remedies and also economically they are very cheap. The best part is that the items of these home remedies are available in our kitchen and at our home.
Please feel free to leave your comments and suggestions in the below-mentioned comment section. It would help us work on the areas which require improvement.